Chris Bumstead became the NEW 2019 Classic Physique Olympia champ!
We saw Breon Ansley be the winner for the past two years. Despite being the second previously, Chris Bumstead managed to get his dream victory this year! It was one of the biggest bodybuilding battles. Even his multiple injuries didn't stop him. His size and proportion were just perfect to get the 2019 Classic Physique title and main prize.
Classic Physique Olympia results look the following way:
Chris Bumstead – $30,000
Breon Ansley – $10,000 
George Peterson – $5,000 
Keone Pearson – $3000
Chen Kang – $2000

Alex Cambronero

Dani Younan

Arash Rahbar

Courage Opara

Stan De Longeaux
2019 Classic Physique Scorecard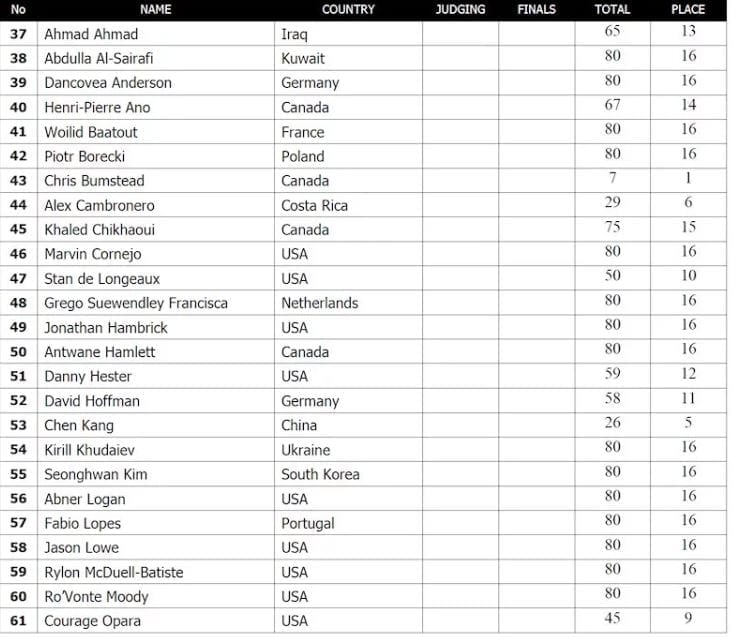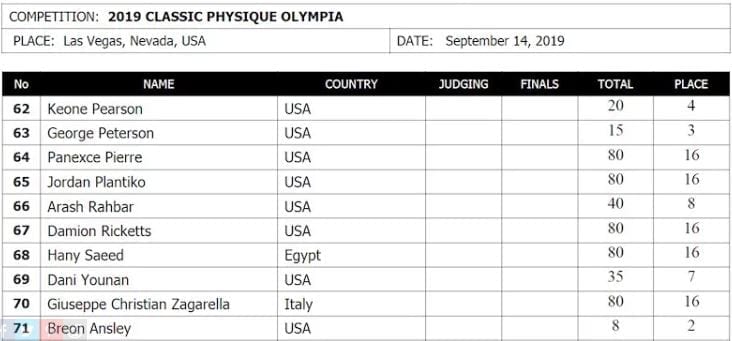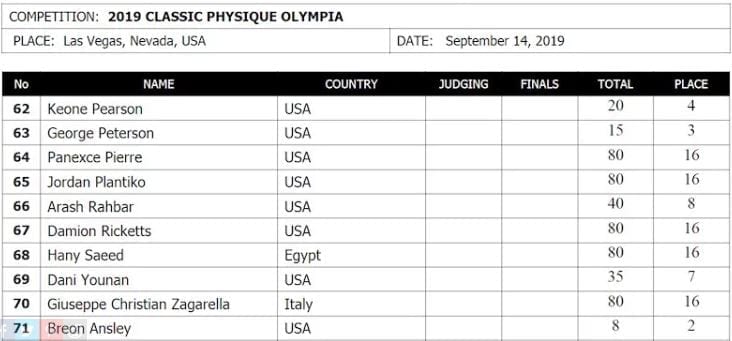 Raymont Edmunds became the NEW 2019 Men's Physique Olympia champ!
The Men's Physique division brought us a new champion this year, as well. Last year, Brandon Hendrickson was the winner, so we all were eager to see if he will gain his title for the second time in a row. But Raymont Edmunds was the one to get the title this year.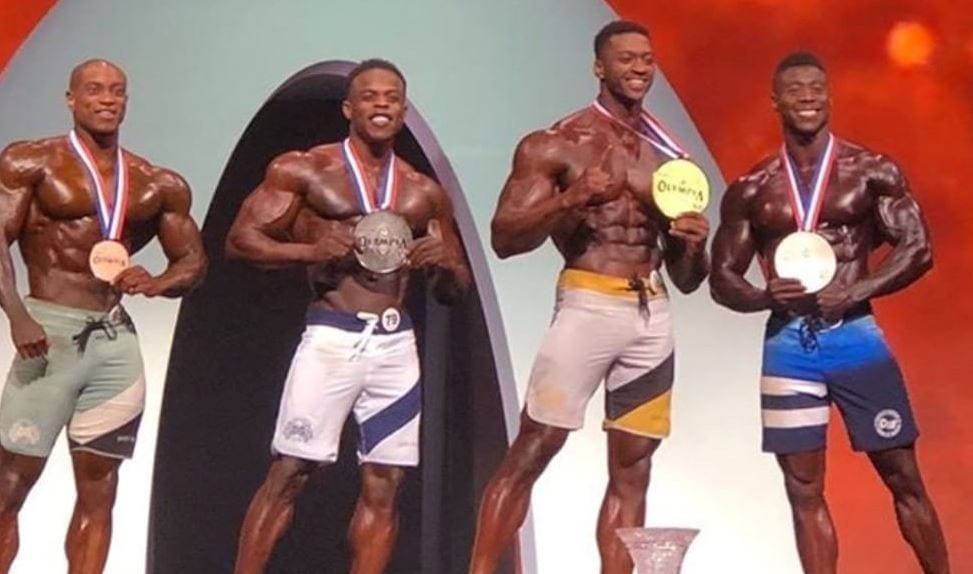 Check out the results below:
Raymont Edmunds – $35,000
Andre Ferguson – $12,000
Kyron Holden – $8000
Brandon Hendrickson – $4000
Ryan Terry – $2000