What a resemblance! Joseph Baena has proved the importance of genetics again. The sportsman shared another photo of himself. He copies the pose of Arnold Schwarzenegger and looks exactly like his father. Yet, there's a question: will he repeat his father's success in bodybuilding?
Arnold Schwarzenegger is not only a father but also a friend, coach, and a training partner for his son Joseph. He's also a role model who inspires his son for new great achievements. Yet, besides inspiration, Arnold has given Joseph his excellent genetics. Now, when Arnold is not competing anymore, it's a good time for his son to take his place.

Some critics hesitate that Joseph can make a great sports career. But this doesn't make the young man desperate. Joseph is not going to stop training. He keeps working and getting better. Joseph also likes to point to a resemblance to his popular father.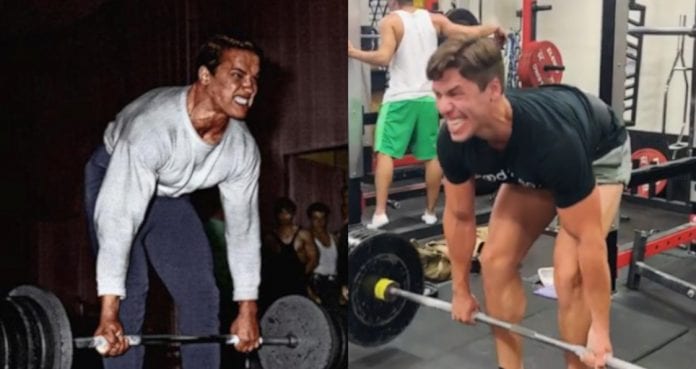 Baena has already shared some photos where he copies the poses of his father. His recent deadlift post became another reminder of the similarities. Fans of the sportsman noticed that Joseph looks exactly like his dad years ago.

Great genetics are increasing Joseph's chances for success. Yet, he's working ethics and passion for lifting weights may be another factor to push him forward. Now the sports society is guessing whether the young sportsman would go after his father. Will Joseph be a professional bodybuilder? His future is still uncertain. The young man may decide to step out of his father's shadow and choose another sport. Yet, it will be a great pleasure to know what Joseph decides.