Lee Priest is one of the most admired and recognizable bodybuilding stars on the planet. The Australian sportsman has a very unusual life history. He started his training as a child. The early beginning made him win his first serious contest at 13 y.o. Being a central figure of many scandals didn't stop Lee from achieving unbelievable success in sport.
Full Name: Lee Andrew McCutcheon
Born: 6 July 1972
Nationality: Australia
Wife: Rachel Goodbun
Worth:  $1.5million
Height: 1.63m (5'4ft)
Contest Weight: 89 – 93kg (196 – 205lbs)
Off-season Weight: 122 – 129kg (270-285lbs)
Professional Debut: 1992
Olympia wins: none
What is the best way to maximize muscle growth with legal steroids?
Right now it's considered to be CrazyBulk Bulking Stack, here's why:
It is a unique product for bodybuilders. The combination of natural and safe, yet incredibly effective components increases your muscle growth up to the ultimate level. It will give you hardcore muscle mass, superior strength and rapid recovery time.
Four best-selling, powerful bulking products combined to create the optimal anabolic environment in your body for building muscle fast.
Time to pack on the poundage. Fast. Benefits include:
Improved protein synthesis
Organic and safe components;
Proven quality and effectiveness
Confirmed by thousands of bodybuilders;
No loss of gains after the end of the cycle;
No need for PCT;
Free worldwide delivery;
And absolutely NO Needles or Prescriptions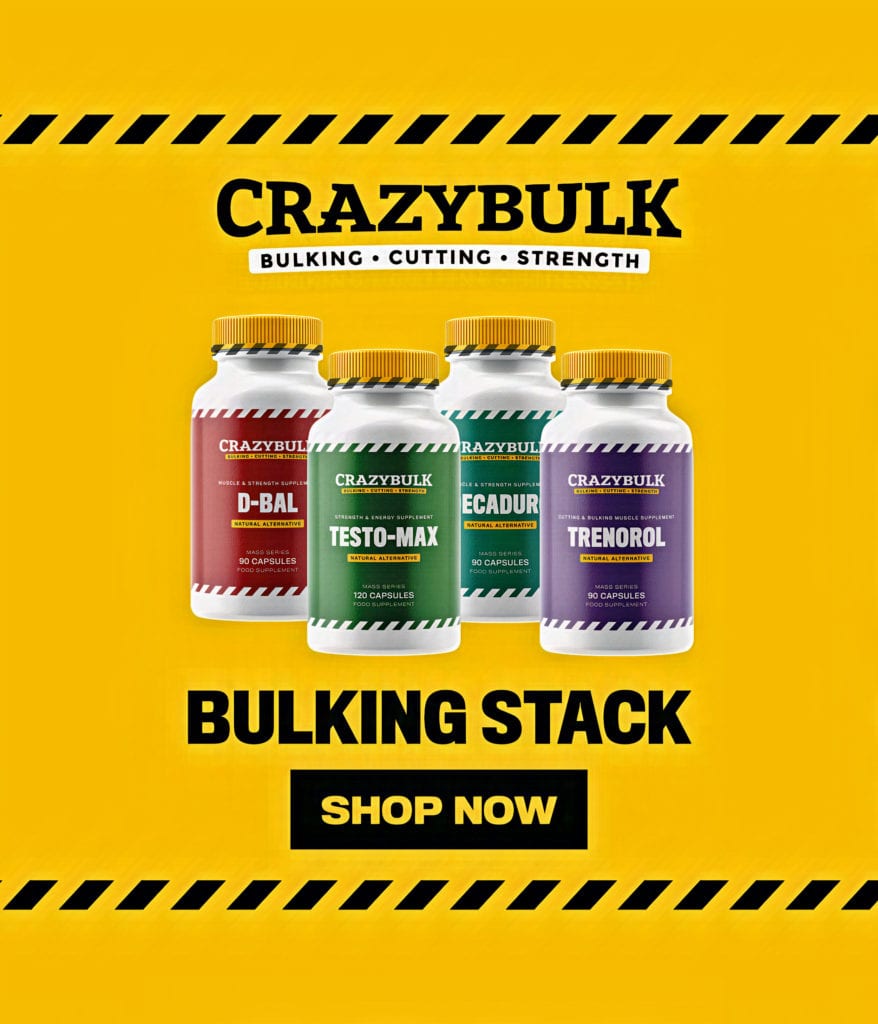 BEST FOR:
• Fast Muscle Gains
• Increasing Strength
• Reducing Muscle Soreness
• Stripping Body Fat
• Boost Free Testosterone
Get Yours at: visit Bulking Stack official website
Accomplishments
Lee Priest has built one of the most amazing careers. Almost every year of his professional life is marked with one or more serious achievements. Here's the list of the sportsman's accomplishments in 1989-2013.
2013 NABBA Mr.Universe (1st)
2006 PDI Night of Champions (1st)
2006 Grand Prix Australia (2st)
2006 Arnold Classic (6th)
2006 Ironman Pro (1st)
2005 Grand Prix Australia (1st)
2005 Ironman Pro Invitational (2nd)
2005 Arnold Classic (4th)
2004 San Francisco Pro Invitational (2nd)
2004 Ironman Pro (2nd)
2003 Mr. Olympia (15th)
2002 Mr. Olympia  (6th)2002 San Francisco Pro Invitational (1st)
2002 San Francisco Grand Prix (1st)
2002 Arnold Classic (4th)
2002 Ironman Pro Invitational (2nd)
2001 Ironman Pro (7th)
2000 Mr. Olympia (6th)
2000 Night of Champions (5th)
1999 Ironman Pro (6th)
1999 Mr. Olympia (9th)
1999 Ironman Pro Invitational (6th)
1998 Mr. Olympia (7th)
1997 San Jose Pro Invitational (4th)
1997 Mr. Olympia (6th)
1997 Ironman Pro Invitational (2nd)
1997 Grand Prix Spain (3rd)
1997 Grand Prix Russia (9th)
1997 Grand Prix Hungary (3rd)
1997 Grand Prix Germany (3rd)
1997 Grand Prix Finland (9th)
1997 Grand Prix England (6th)
1997 Grand Prix Czech Republic (5th)
1997 Arnold Classic (7th)
1996 San Jose Pro Invitational (6th)
1996 Ironman Pro Invitational (4th)
1995 South Beach Pro Invitational (4th)
1995 Ironman Pro Invitational (3rd)
1995 Florida Pro Invitational (4th)
1995 Arnold Classic (9th)
1994 San Jose Pro Invitational (7th)
1994 Night of Champions (12th)
1994 Ironman Pro Invitational (4th)
1994 Arnold Classic (7th)
1993 Niagara Falls Pro Invitational (9th)
1990 World Amateur Championships (4th)
1990 World Amateur Championships (4th)
1990 Mr. Australia (Overall Winner)
1989 Mr. Australia (Overall Winner)
Lee Priest Best Photos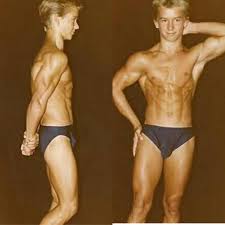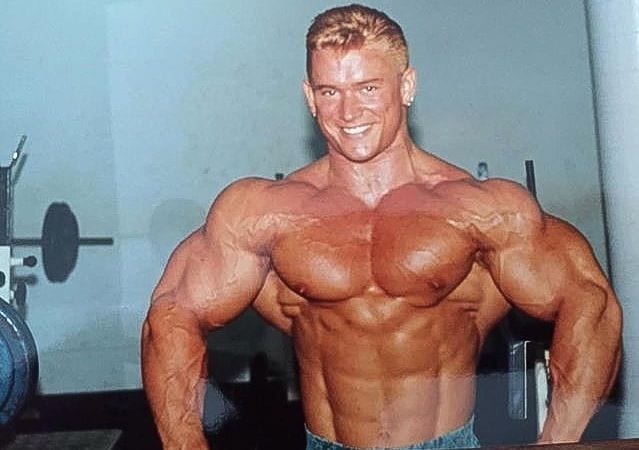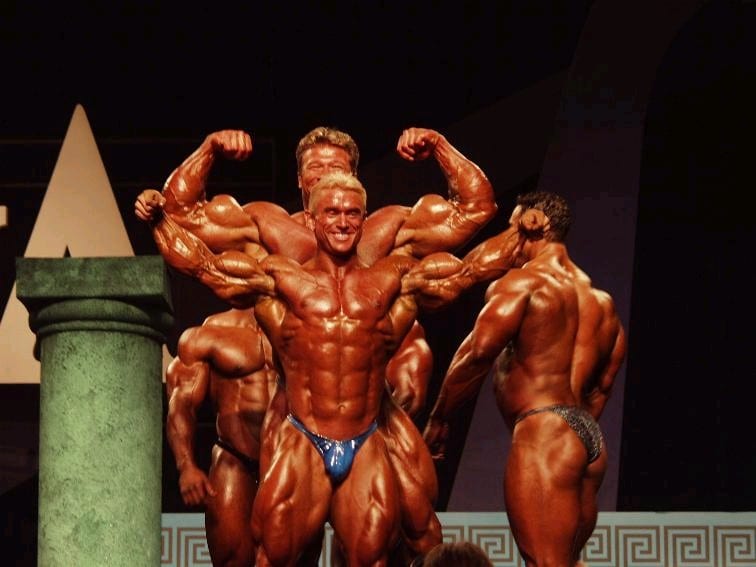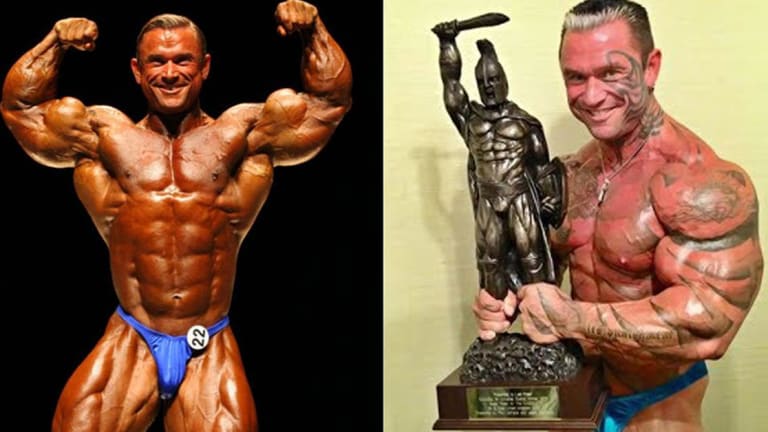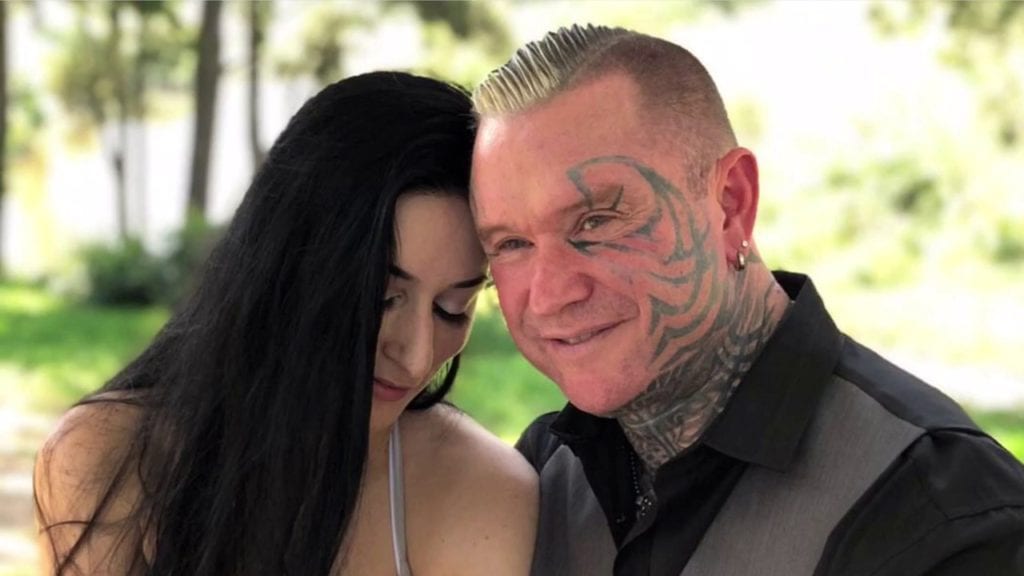 His Workout
"Bodybuilding isn't 90 minutes in the gym… it's a lifestyle!" – Lee Priest
Success in bodybuilding (source) is never random. It's especially true for Lee Priest. Despite having great genetics and a strong dedication to his goal, Lee also created rules that always work for him.

Perhaps one of his life credos is not to be afraid of being special. Lee is one of the shortest popular bodybuilders in the world. Yet he's also one of the most fascinating. He never tries to change things that are special in him. In opposite, he makes them his biggest advantage.
Not being tall, Priest counted on the development of his upper body and arms. A light contrast between his monstrous arms and less bulky legs is never a minus for Lee. In opposite, such a structure made him look more aesthetic and visibly taller. "My rules work for me!" – is perhaps the best word to describe Lee's philosophy. Get inspired by what he does but never repeat!
What is the best way to cut fat while building muscle with legal steroids?
Right now it's considered to be CrazyBulk Cutting Stack, here's why:
It speeds up your metabolism, increases blood flow, and helps in burning your fat. As a result, you get a ripped and super-shredded body. Fat Burning Stack is able to mimic the effects of anabolic steroids. Yet organic components used for Crazy Bulk products are safe for your body.
The stack includes 4 effective supplements that help to reduce your body fat, promote muscle growth, and enhance your performance. Highly-effective components are blended in a way to bring the best and fastest possible results.
Benefits include:
Natural Steroids with proven effectiveness;
Organic components are safe for your health;
Contain a lot of useful vitamins and minerals;
Finishing cycle doesn't lead to rollback of results;
No need for post cycle therapy;
Free worldwide delivery;
And absolutely NO Needles or Prescriptions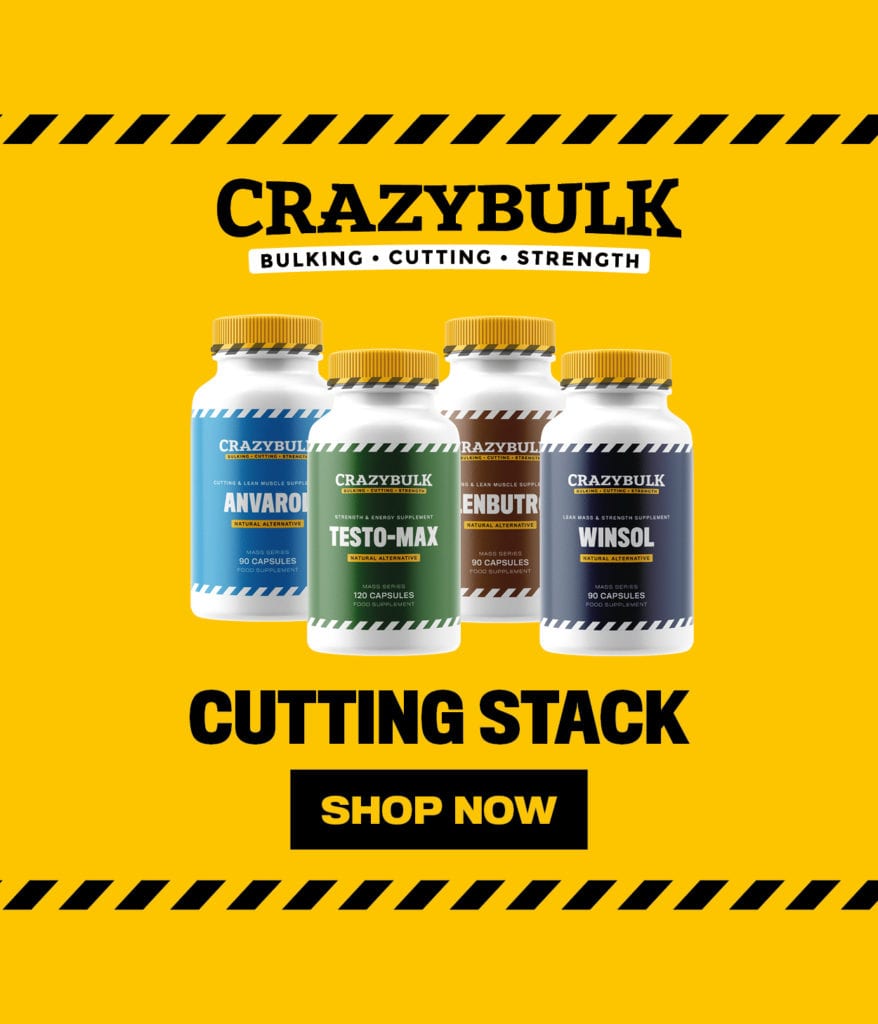 BEST FOR:
• Shredding Body Fat
• Building Lean Muscle Mass
• Increasing Energy Levels
• Reducing Muscle Soreness
• Boosting Free Testosterone
Get Yours at: visit Cutting Stack official website
5 Training Rules Of Lee Priest

Rule #1 Heavy weights and lots of sets
Always do MORE than you can for each workout. Push your body behind yesterday's limits. Lee has never been afraid of getting overtrained or having a trauma. He thought about nothing but his final goal. "If you see no desired result, increase your working weights or number of sets" – that's what he's always advised.

Rule #2 Standing Barbell Curl for each workout

Perhaps, Lee is famous for breaking lots of rules and standards, yet he's always been quite old-fashioned in training. Old school training schemes work – so why waste your time searching for something new? Lee included standing barbell curls for each arm workout. The result speaks louder than words!
Rule #3 Don't forget about two-arm preacher curls

Another thing Lee has never forgotten about is the preacher curls. Looking at Lee's arms, you see how effective this rule is. Priest believes preacher curls make arms visibly fuller and put the ultimate stress on biceps bellies.

Rule #4 Superset for super physique

What shall you do after an exhausting and hard straight-set? You won't believe it, but Lee advises to go to supersets directly after straight sets. Feeling you can't move your arms anymore is the way to success, according to Lee's philosophy. Yet the greatest gym workaholic didn't recommend this to beginners: "Wait until you are intermediate or advanced before super-setting".

Rule #5 Changes bring progress

"Never give your body a chance to adapt!" – is a popular Lee's phrase. As soon as your body gets used to a workout, change it. This creates extra stress on your muscles and makes them grow even faster. Moreover, such an approach allows developing muscles more effectively. This creates an enormously aesthetic muscle definition.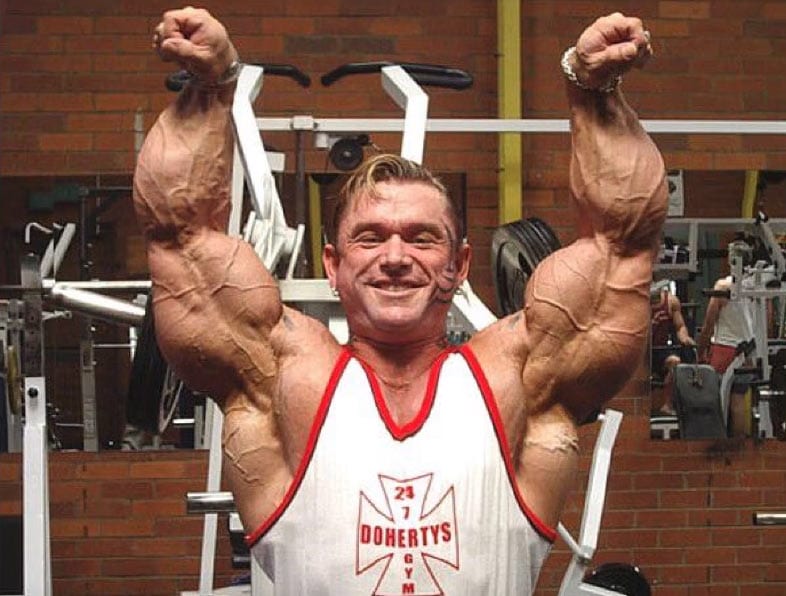 Workout Split

Lee has a very intensive training schedule. 5 days in a week he trains hard for at least 90 minutes. Two other days are planned for lighter exercises and rest.

1 Day – Legs
2 Day – Shoulders
3 Day – Rest
4 Day – Forearms and Back
5 Day – Chest
6 Day – Arms
7 Day – Rest

Daily exercises – Calves
Every-other-day exercises – Abdominal 
Lee Priest Bodybuilding Career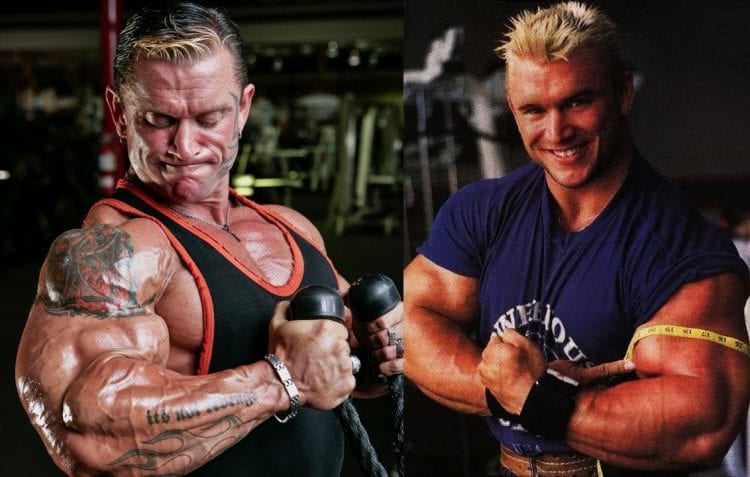 "Create a life you can be proud of"- Lee Priest
Lee Priest is a top-popular bodybuilder with an army of fans. He has always been happy to dedicate all his life to sports. Entering the gym when he was only 12, Lee has never left it for a long time. His life is both an inspiration and a lesson for many of us.
The Rise of Lee Priest
Lee has an inborn love for bodybuilding. Growing up as a child, he couldn't see a world without bodybuilding and weightlifting. His mother Lynn Priest was a competing bodybuilder. His grandfather became his first trainer. Bodybuilding magazines, bodybuilding shows, bodybuilding talks – all these became a part of his childhood and, later, the major part of his life.

Lee entered the gym when he was 12. His grandfather taught him the basics. The other was done with the boy's motivation and incredible genetics. Being only 13 years old, Lee went into the Sydney Bodybuilding Classic and won it. This fast success has become rocket fuel for Lee's career.

Priest says that the moment he got his first award became the time he understood what he wanted to do all his life. As a teenager, Lee Priest won IFBB Mr.Australia three times. He also took part in IFBB World Amateur Championship. There he took the 4th place – not a pure victory, yet an outstanding achievement for a teenager.
IFBB Career
Priest was one of the youngest bodybuilders to get the IFBB Pro card in the history of the sport. Lee was 20 when he got his Pro status. That's incredibly early, yet he could get it much earlier if not the age limit for professional sportsmen. Priest came to pro bodybuilding, already being famous. Lee said he used to catch any chance to compete, entering any available amateur contest. 

Entering the world of professional bodybuilding, Lee met strong competitors. It became harder to always be the first, yet it only stimulated his desire to work harder. "Show your body who's the boss!" – said Lee. He was surely the boss of his body and life. The professional career of Lee Priest lasted for 16 years. Almost every year of it is marked with a serious victory or new achievement.
Lee was attracted by the career opportunities that the Olympia victory could bring him. When he was only 25 he entered the list of top-ten Olympia contestants. That year, he took 6th place and impressed judges with his charisma. When Lee was on the stage, no one could imagine he was so young.

Unfortunately, Priest didn't manage to get the Olympia trophies. Yet his career was filled with other great victories. Perhaps the most memorable one was taking the gold at Ironman Pro. Priest was 34 when he got the champion title.

Lee has always been a great motivator and ambassador of bodybuilding. His impact on the sport's popularity is impossible to overestimate. A great proof for that is a bodybuilding contest called after him – "The Lee Priest Classic".
Banned from Competing & Mr. Universe
The early end of Lee's career is often associated with a conflict with IFBB. After taking part in a video commercial of IFBB's competitor, Lee was banned from competing for a year. The sportsman tried to fight his corner. Yet it only led to an unpleasant scandal and prolongation of the ban for one more year.

It was a severe hurt to Lee's pride. He left competing for seven years and tried to find himself in other spheres. Lee starred in several movies and appeared on TV shows and sports programs. Lee came back, impressing everyone with a great physique. In 2013 he won the NABBA Mr. Universe contest and announced his retirement.
Steroid Use & Abuse
Lee is one of the few sportsmen who protect the steroid use practice. The legendary bodybuilder decided to speak up after his retirement. Priest said that steroids were much better than most people think about them. He also said that around 60% of sportsmen he saw took steroids regularly.

Lee claimed to return legal status to sports drugs (source). He explained that alcohol could be more harmful than steroids. As they almost never led to severe health issues. The Daily Telegraph published Priest's interview on steroids in 2014. Since then Lee has often commented on the topic.

Yet such a position brought him a lot of haters. He was often criticized by sports experts and colleagues.
His Legacy
Lee's career ended earlier than anyone expected. His promising genetics and great physique could bring Priest many more victories and fame. Yet it's impossible to call Lee's career useless. His name is often remembered in the list of most inspiring and bright bodybuilders.

Lee managed to win something more important than gold trophies. He raised bodybuilding popularity to a new level. He became a role model and teacher for millions of young sportsmen.

Even now Lee keeps entertaining and cheering us up. Perhaps, he's not a candidate for G.O.A.T. in bodybuilding. Yet Lee Priest will always be admired, hated, and remembered by all the bodybuilding society.
Life Outside Bodybuilding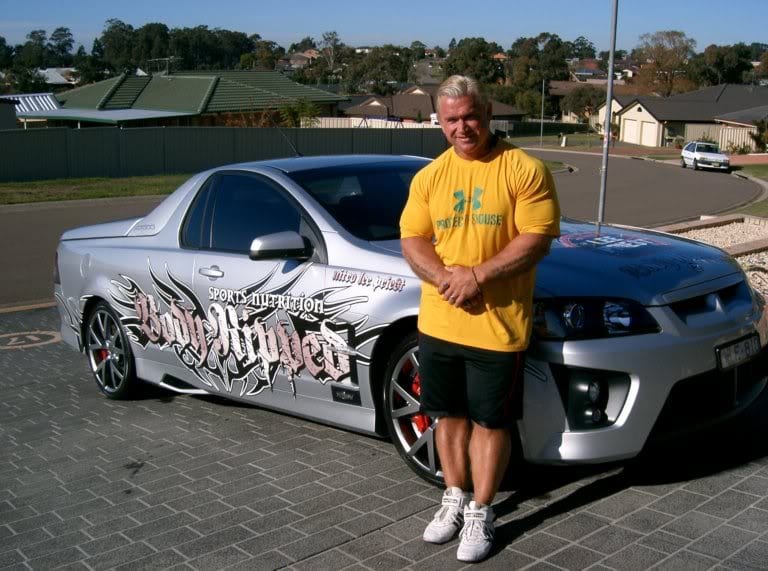 Car racing is another side of Lee's sports career. While Priest is less popular as a racer, he has two great racing awards. Priest became a winner at Rookie of the Year in 2005 and SCEDA Racing Championship in 2006. Lee says he never thought his racing career would be a privilege. Yet he managed to transform his passion for speed-driving into award-winning work.

The charismatic sportsman couldn't stay far from the film industry. Lee was invited to several films, shows, movies, and commercials. Priest enjoys attention and knows how to entertain his fans. Lee is also known as a talented author. His articles have been published in several sports magazines and received very positive feedback.
Nutrition and Diet
"If you can't handle me when I'm bulking, you don't deserve me when I cut" – Lee Priest

The main principle of Lee's diet is eating clean natural food. Lee takes care to supply his body with lots of lean proteins, eating no food that can be easily transformed into body fat. Lee almost never eats cheat meals.

To build a massive body needs eating much. Lee eats 6 times a day. His daily nutrition shall necessarily include proteins (eggs, fish, chicken breasts), carbs (rice, oatmeal, pasta), fruit (banana, apples, oranges), vegetables (broccoli, salad, asparagus), vegetable fats (flax oil, avocado, nuts).

Lee is a great fan of whey protein. He advises adding it to cocktails or meals. Yet he explains that protein is far not everything your body needs to grow. The diet shall not only be rich in proteins but it also shall become a source of all vital elements for healthy metabolism and fast restoration.
Idols and Influences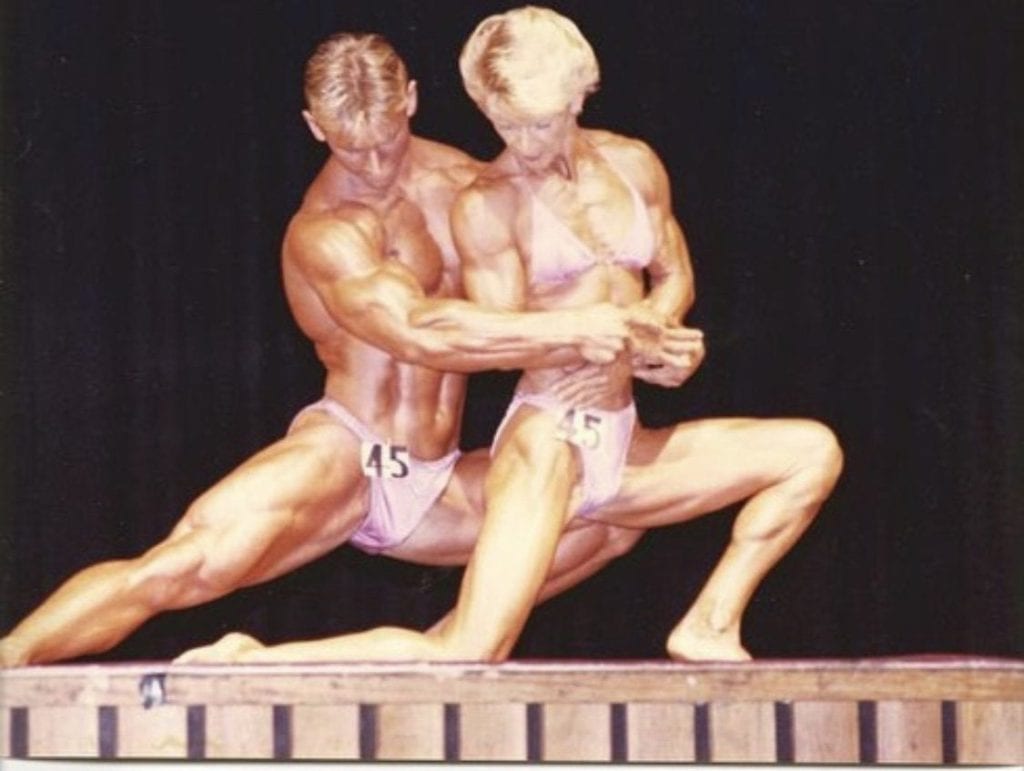 "I have a lot for the guys with the freakier physiques and that's what I want to emulate" – Lee Priest

Being a role model for the whole generation of bodybuilders, Lee also has his idols and motivators. When asked about the people who influenced him most, Lee named Paul Dillet, Nasser El Sonbaty, and Dorian Yates. Priest said he was inspired by their physique and career and always dreamt to repeat their success.

It's also impossible to deny the influence of Lee's family. His mother was a competing bodybuilder with a great passion for sports and a number of awards. His grandfather was also interested in bodybuilding and became Lee's first coach and training partner.
Personal Life and Relationships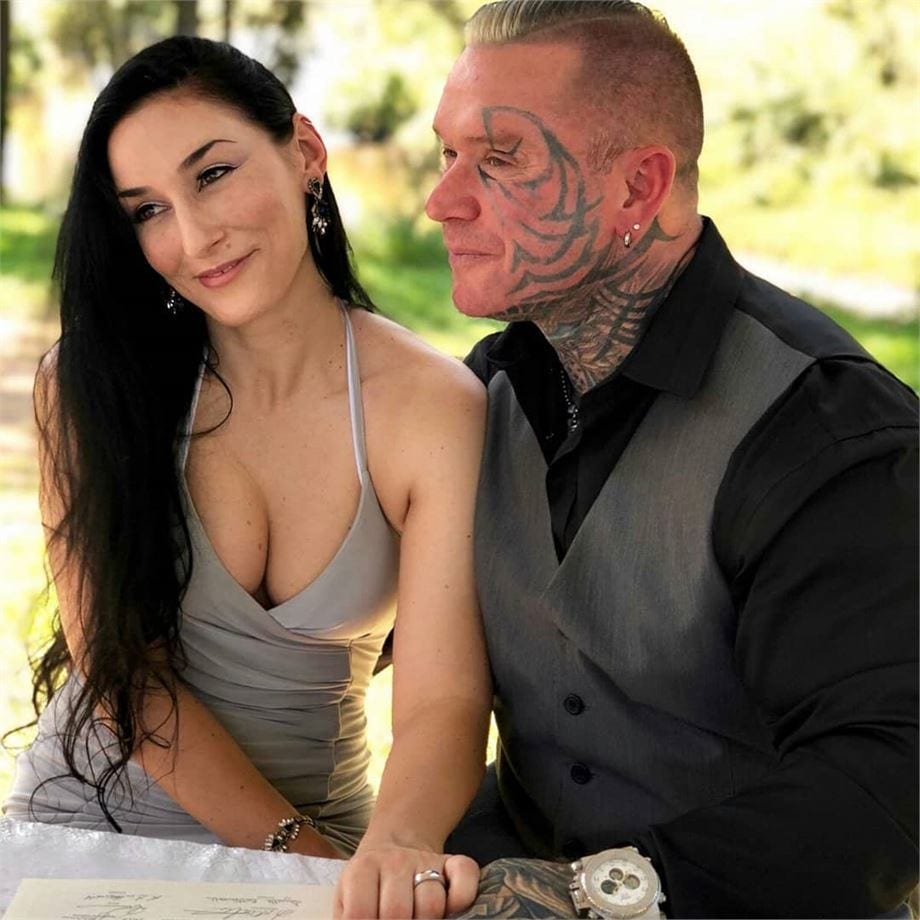 Lee Priest has an image of a womanizer. Yet he has always confessed that too much space in his heart is taken by bodybuilding. Perhaps, that's why his women were talented female-bodybuilders who shared his passion for sports.

Priest married Cathy LeFrancois in 2005. Cathy earned her pro status in 1995 at Jan Tana Classic. The couple spent time training together and looked quite happy. Yet they divorced after 5 years of marriage. According to popular rumors, the couple separated because of Lee's adultery.

Soon after the divorce, Lee got engaged with Adela Garcia – an IFB Olympia female-competitor. The couple tried to protect their relationship from the attention of the media. Yet, a few years after their engagement, Lee confessed they were not together anymore.

In 2018 Lee Priest married Rachel Goodbun. The sportsman confesses that he is very happy in his new marriage. Yet he often refuses to comment on his family life. Lee has a daughter from Cathy Lefrancois. Alexandra Leigh took after her parents and is now building a fitness career.
Hobbies and Other Interests
Lee Priest's career may sometimes appear upsetting. Yet, commenting on his life, Lee always admits that he is a happy person. Yes, bodybuilding is a great part of his life. Yet the sportsman believes there are too many other wonderful things not to ignore them.

The end of Lee's professional career gave the green light to his other talents and passions. He is a movie star, a car racer, author, sports-event manager. Priest often pays much attention to animal protection and takes care of a pet fox, Carlos. According to Lee's words, Carlos has become his close friend and a loved family member.

Priest is very interested in tattoo arts. He has several tattoos, including the famous one on his face. Yet he's not only inking himself but also learning about the culture and meaning of tattoos. He is especially interested in ancient patterns and tribal tattoos that inspire and amaze him.

The bodybuilder often speaks about his love for coffee. He says this drink gives a special taste to his life. Another thing that Lee loves is watches. Priest has an impressive collection of watches, including some rare and very expensive ones.
Why did Lee Priest get kicked out of bodybuilding?

Lee Priest, an Australian professional bodybuilder, was never officially "kicked out" of the sport. However, he was banned from competing in the Mr. Olympia contest after publicly criticizing both IFBB and its rules. Additionally, Priest has had conflicts with other bodybuilders and officials within the sport which may have added to his controversial reputation. Despite these setbacks, Priest remains active within fitness industry and remains a well-known figure within bodybuilding circles.

What does Lee Priest do for a living?

Lee Priest, an Australian former professional bodybuilder, has since retired from competitive bodybuilding but remains active in the fitness industry as a personal trainer, nutritionist and fitness coach. Additionally, he's well known as a commentator and analyst on bodybuilding competitions. Furthermore, Priest boasts a large social media following where he shares his expertise and experience with fans and followers alike.

Is Lee Priest Mr. Olympia?

No, Lee Priest has never won the coveted Mr. Olympia title – considered to be one of the world's premier professional bodybuilding competitions. While he achieved success in bodybuilding, placing in the top five at several contests including the Arnold Classic, Lee was ultimately banned from competing in Mr. Olympia after publicly criticizing IFBB and its regulations.

Who is Lee Priest married to?

Lee Priest has been married multiple times throughout his life, yet no public information exists regarding his marital status or who may be his current fiancee. However, he has previously been candid about his personal life and relationships in interviews and on social media platforms.

Does Lee Priest have kids?

Lee Priest has two children, Adahlia and Jett. On his social media accounts, Lee has shared some details about his children as well as expressed his pride and love for them.

Why did Lee Priest remove his face tattoos?

Lee Priest decided to remove his face tattoos because he hoped to pursue a career in acting and felt that they would limit his options. While he didn't regret getting them, he wanted to make changes for his professional goals. Furthermore, Lee found that over time his tattoos began to fade and blur, making them less aesthetically pleasing.

How tall is Lee Priest?

Lee Priest stands at approximately 5 feet 4 inches (162.5 cm).

Can Mr. Olympia use steroids?

Mr. Olympia contestants must submit to drug testing, and performance-enhancing drugs like steroids are strictly forbidden. Unfortunately, there have been instances of Mr. Olympia competitors testing positive for prohibited substances.

Is Olympia Natural?

Mr. Olympia is not a true bodybuilding competition, as participants are allowed to use performance-enhancing drugs and other substances in order to sculpt their physiques.

Who is the best natural bodybuilder?

No single person can definitively claim that they are the best natural bodybuilder, as there are so many talented competitors with impressive physiques. Notable natural bodybuilders include Doug Miller, Jeff Alberts and Layne Norton – all well-known for their impressive physiques.