A young age and lack of substantial bodybuilding experience did not prevent this guy from building a well ripped, strong body.
Building muscle is such an activity where the effects of all the effort put into gym work, are obvious.
The most noticeable thing is muscle growth. A beautiful, but, most importantly, strong aestetic body is the goal of every bodybuilder, amateur or pro alike.
From young men to the elderly, many like to play sports and build muscle, but not everyone can achieve the outstanding results in bodybuilding.
But the young bodybuilder Tristyn Lee seems to have succeeded in some milestones! Still not reaching the age of eighteen, this young bodybuilder gained immense popularity on social networks.
Just take a look, Trystin Lee's physique is really well-built and his reputation as one of the most popular young bodybuilders in today's game is fully deserved.
Tristyn Lee Shoulders
The recent publication of Tristyn Lee on Instagram shows how he works on brining his physique to perfection. Just look at these shreds and shoulders! Given the young age of Tristyn Lee, it becomes even more obvious that this guy has a great future.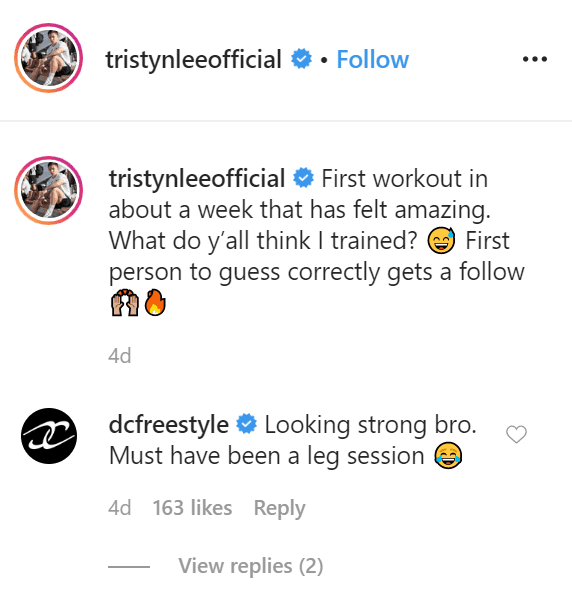 Did Tristyn's Lee ripped body impress you?