Yamamoto Pro Cup is a great chance to bolster self-esteem for those sportsmen who didn't manage to show the desired result at the Olympia competition. Moreover, Yamamoto Cut is also a nice platform for some professional debutants to start their career from a great point.

Being held a few weeks after Olympia, Yamamoto Pro stays in the shadow of the greatest bodybuilding competition. Nevertheless, it's worth some attention and can be interesting for many bodybuilding fans.

This year it attracted a lot of visitors who came to see the amazing performances of Breon Ansley and Roelly Winklaar. Both sportsmen were one step away from the first place at the 2019 Olympia, there was not a single gram of belly fat in their bodies 

The contest was also joined by Nathan De Asha who had to miss the Olympia due to some legal issues. Nathan managed to take the second place, proving his fans, he's not going to give the sport up even in the hardest time. With such a set of talented bodybuilders, the event was destined to become sensational.

2019 Champions Of Yamamoto Pro Cup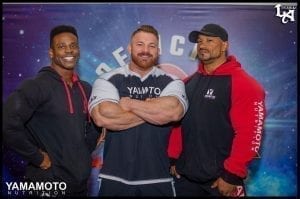 1. Roelly Winklaar (Men's Open);
2. Breon Ansley (Classic Physique);
3. Carlos De Oliveira (Men's Physique);
4. Lauralie Chapados (Bikini).

The full list of participants and their results are posted below.
Men's Open Bodybuilding Results
1. Roelly Winklaar;
2. Nathan De Asha;
3. Lukas Osladil;
4. Andrea Muzi;
5. Vahid Baharlou.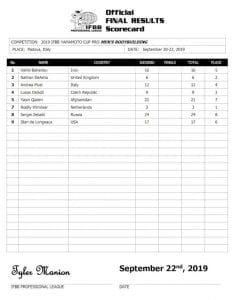 Classic Physique Results
1. Breon Ansley;
2. Alex Cambronero;
3. David Hoffmann;
4. Keyvan Rezapour;
5. Giuseppe Christian Zagarella.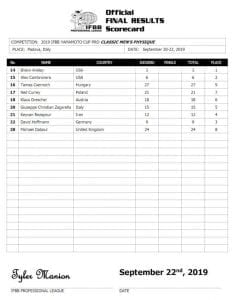 1. Carlos DeOliveira;
2. Ondrej Kmostak;
3. Riccardo Croci;
4. Davide Mazzolari;
5. Luca Biolo.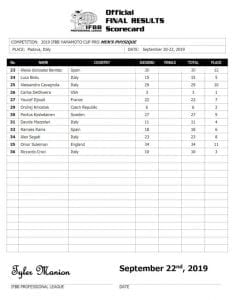 Bikini Results
1. Lauralie Chapados;
2. Beatriz Biscala;
3. Alessia Facchin;
4. Adrianna Kaczmarek;
5. Francesca Stoico.