Asia Grand Prix is another opportunity to see some bodybuilding stars at the professional stage soon after the Olympia night. This year the Asia contest was held in Incheon (South Korea). On 22 of September sportsmen from all over the world gathered to battle for the title of champion of Asia.

This year lots of bright bodybuilders from Asia, USA, Europe, and South America took part in the contest. IFBB Asia Grand Prix became one of the biggest bodybuilding events in Korea this year. The sportsmen presented Men's Open, Classic Physique, Bikini, and Figure divisions.

The full list of contestants is available below.

Classic Physique Results

1.Ali Shamsghamar;
2. Seong Hwan Kim;
3. Hany Saeed;
4. Vahid Nazari;
5. Mahdi Parvani.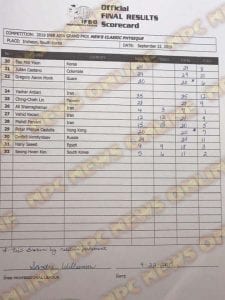 Men's Physique Results

1. Ryan Terry;
2. Omid Eskandari;
3. Sepehr Hajighorbani;
4. Nicolas Koeu;
5. Bader Almualin.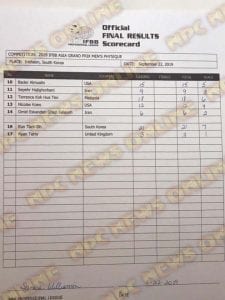 Bikini Results

1. Janet Layug;
2. Sarah Chol;
3. Breena Martinez;
4. Hye Kyeong Hwang;
5. Chen Qi Liu.