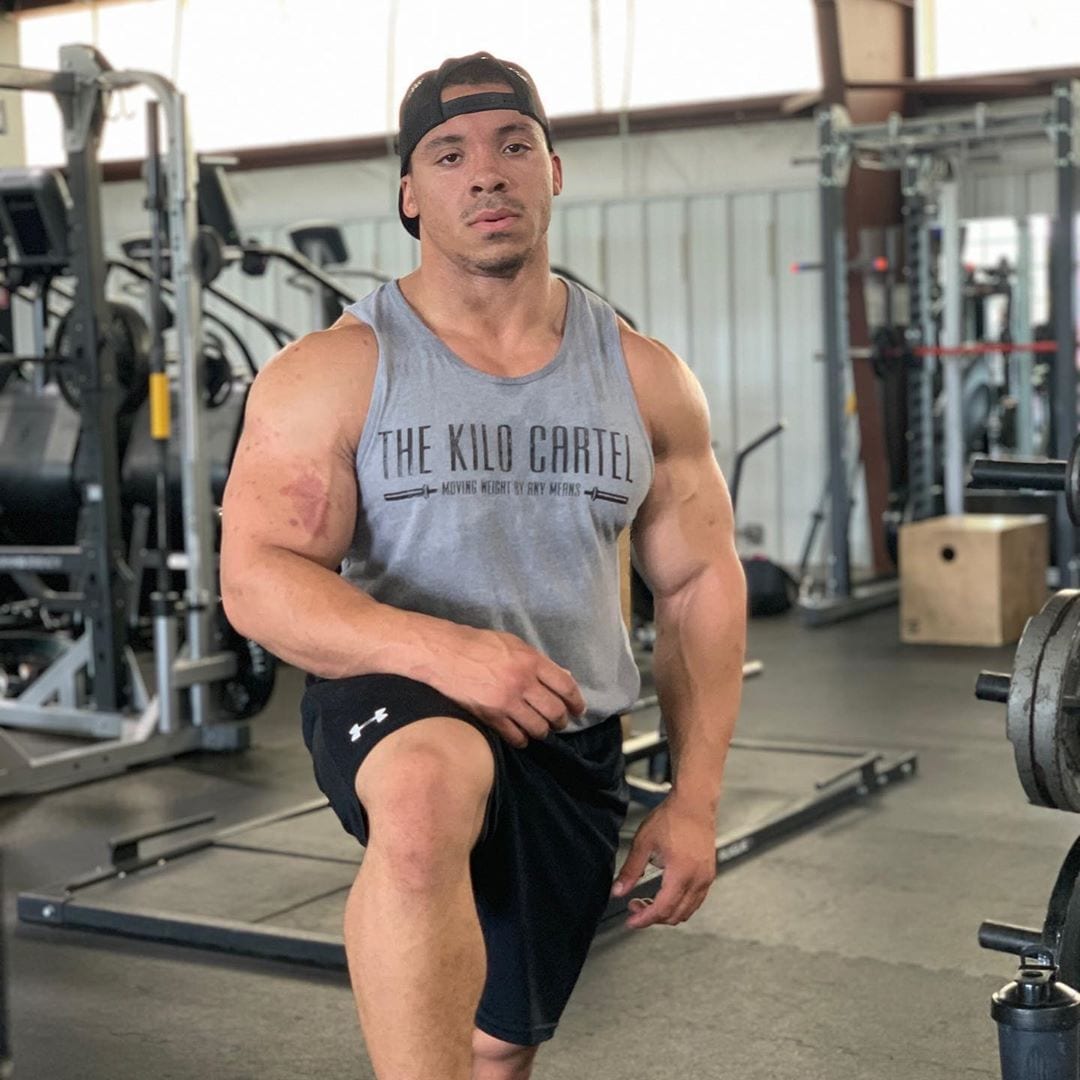 During his training, powerlifter Ashton Rouska showed off some incredible deadlift – 716.5lbs for five reps.
Rouska competed at USA Powerlifting's Powerfest this past weekend and set an unofficial World Record Total of 1.984lbs in the 231lbs weight class. His weight was 208.1lbs. His achievements looked as follows:
Squat: 705 lbs
Bench Press: 457 lbs
Deadlift: 821 lbs 
Total: 1984 lbs
Rouska's Instagram post showed how he unofficially topped the records by Bryce Lewis and Krzysztof Wierzbicki:
 "My 2nd deadlift of 804 lbs broke [Bryce Lewis'] total record (1967 lbs) and my final deadlift of 821 lbs unofficially surpasses the World Record total [Krzysztof Wierzbicki] (1984 lbs/900 kg). Beyond grateful to have such strong competition to push me to my limits. Much respect." 
Only one attempt of Rouska's bench press at 457.5lbs was missed that day, according to Lifting Cast. His third bench press attempt with the same weight was successful though.
Rouska's collegiate career was closed with a 1.930lb total back in April, so he became one of the top young powerlifters. In a couple of months only, the athlete managed to improve his total significantly – 54lbs more at an elite level!  We have no idea whether he is going to compete at USAPL Raw Nationals in October but it would be interesting to see Rouska. Last year, Rouska competed at 105kg and took the first prize!