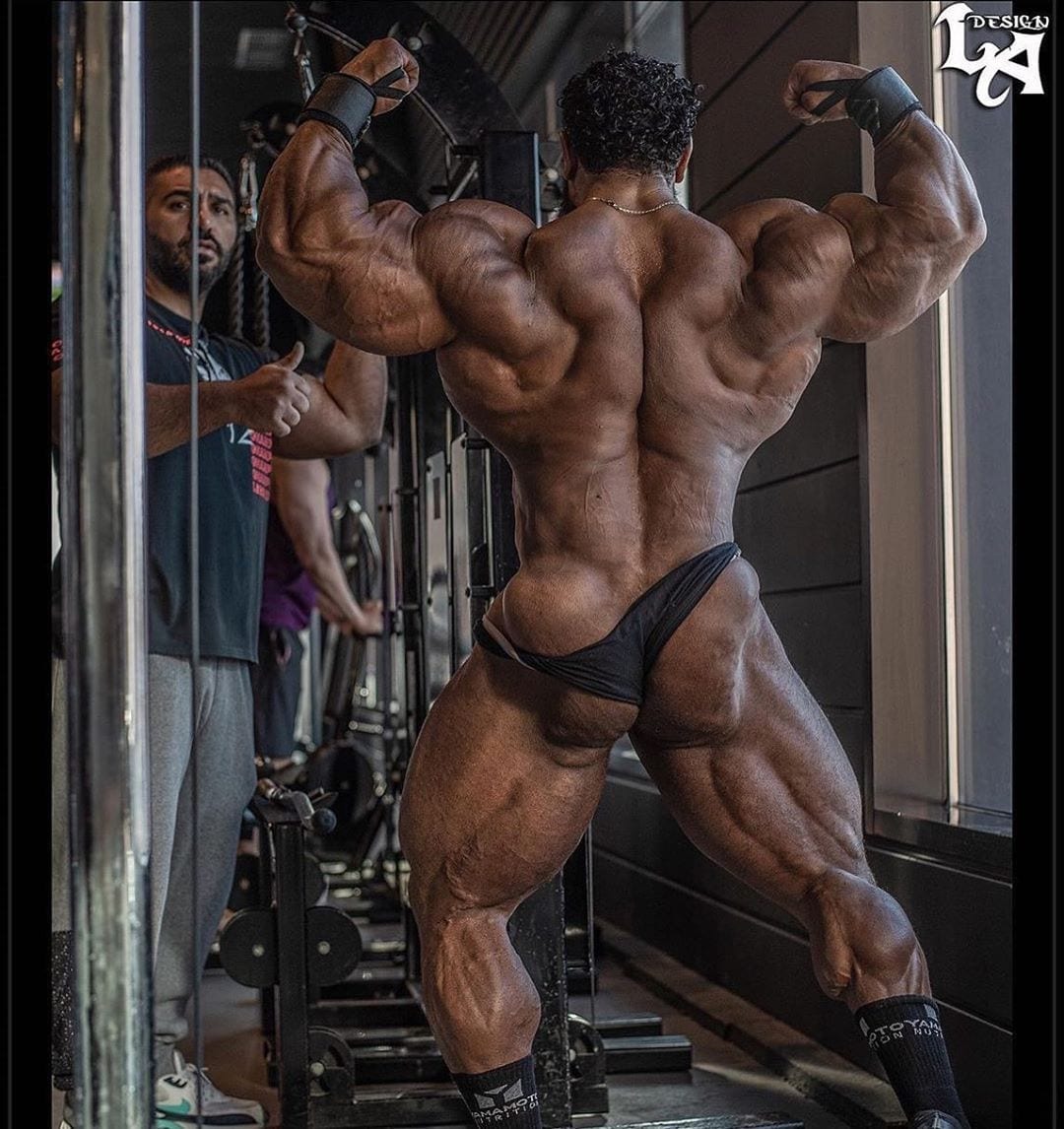 One of the most well-known Olympia and Yamamoto Pro competitors is Roelly Winklaar. He works really hard and we all can see it in his most recent picture. His 5th place at the2019 Mr. Olympia was disappointing for him. And he immediately decided to take his revenge and got his first place at the IFBB Yamamoto Pro in Italy. He managed to beat Nathan De Asha and Lukas Osladil and he deserved his victory!
We are not surprised to see him in incredible shape while he was working so hard and his competition schedule was really busy. Even though he didn't succeed ay the Olympia, he improved before his Yamamoto Pro competition.
Roelly's recent Instagram post showed his perfect shape before the Olympia. Just look at his amazing back:
"One second before totally open the back🙌🏻🙌🏻🙌🏻🙌🏻🙌🏻🙌🏻😱😱😱😱4 weeks out from the Olympia."
We cannot argue even with how Winklaar referred to in his post, it was "MARVEL SUPERHERO". We can even compare him to Hulk with having such a physique. Without any doubts, Roelly did really hard work on his shape. Unfortunately, his pre-Olympia injury didn't let him get a better result at the event. But we are sure he was definitely ready for the Olympia and now he is even more into action.
What Anabolic Cycle Is Best For Me?
Choose your goal for a customized legal steroid stack recommendations: