With his correct comic timing and skill, Jim Parson is the Highest-Paid TV Actor of 2016. The Big Bang Theory star along with the other cast members have been successful in making this show one of the most popular shows on TV. The sense of humor which seemed to be depleting from the lives of people have been replenished with this show. The high ratings prove the fact that they have done justice to the roles that they have been enrolled to.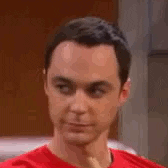 Playing the role of Sheldon, Jim Parson, the 43-year-old actor has added another feather to his hat. The aspiring scientist along with his friends Leonard, Howard, Raj creates magic in each and every episode. The humor which is accompanied by wit keeps you glued to the television series. Jim becomes Highest-Paid TV Actor of 2016 earning a wealth of estimated $ 25.5 million over the last few years. Enacting the role of Sheldon, Parson has been able to receive a pay packet of $ 1 million per episode.
This Emmy-winning actor known for his fantastic performance has won millions hearts on playing the genius scientist in the comedy show. His other cast members are the ones following up the list of highest paid actors.
Some of the other actors on TV who are earning an obscene amount as salary are Justin Chambers, Michael Weatherly, Kevin Spacey and many more.
Tags: Highest-Paid TV Actor